By Ars Technica » Scientific Method on January 24, 2017 — Subscribe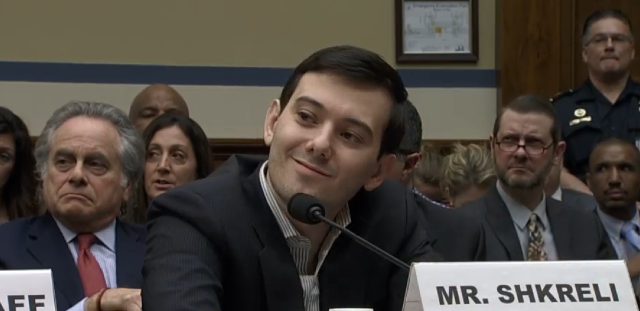 Martin Shkreli, former CEO of Turing, smirked his way through Thursday's Congressional hearing. (credit: CSPAN)
This week, a pharmaceutical trade group stepped up its efforts to distance itself from Martin Shkreli, the disgraced ex-CEO of several drug companies who gained notoriety for an eye-popping drug price increase and an indictment for securities fraud. The trade group even made a television ad to try to bolster its image and make clear that it is different—better—than the likes of Shkreli and his greedy ways.
Is it, though? If you ask Shkreli, it's not. And he's made a website to try to convince you.
On the bare-bones Pharmaskeletons.com, an angry and vengeful Shkreli lists instances of greed, criminal behavior, and other sleaziness of individual members of the pharmaceutical trade group PhRMA. Not all his claims are backed up, explained, or accurate. But the site still offers an embarrassing catalogue of bad deeds, which Shkreli told STAT he would continually update.